In today's world, there are multiple benefits to designing your home online.
These benefits stem from the fact that current and future homebuyers increasingly value three prerequisites of modern life: mobility (the ability to get up and go), a personalized aesthetic expression, and access to Wi-Fi. This translates to home design, as well as what it takes to design your home online.
When it comes to homebuying, designing your home online means more than just saving money through virtual experimentation. It represents all three modern life prerequisites: achieving personal freedom and individual self-expression through digital finishes that then translate into the physical realty.
Here are some of the advantages of virtual home design for builders and buyers
Inspiration Boards
Whether it's Modern Rustic, Earthen Contemporary, or Mediterranean Mod, virtual design can mix and match even the most juxtaposed materials or patterns to encourage home designers to be bold and creative.
Conversely, it can also show the homebuyer or builder what to avoid. For example, maybe mixing "industrial chic" tile with "contemporary farmhouse" flooring sounded like a cool combination in theory, but turned out not to be the right move in practice. With virtual simulations, the motto is "no harm, no foul."
Naturally, budget is a concern even while buyers are exercising their creativity with inspiration boards. At Interior Logic Group (ILG), our online design packages encompass the latest color and design trends with sustainable pricing included to give customers an idea of what certain design choices would cost—a valuable tool.
Virtual home design also allows the homebuyer and interior designer to co-create different mood or inspiration boards from endless sources on the internet. This is not only fun, but it's free, and it allows ILG designers to best emulate and produce the visionary desires of the client—whether it's for a bathroom, kitchen, backyard area, or the entire home.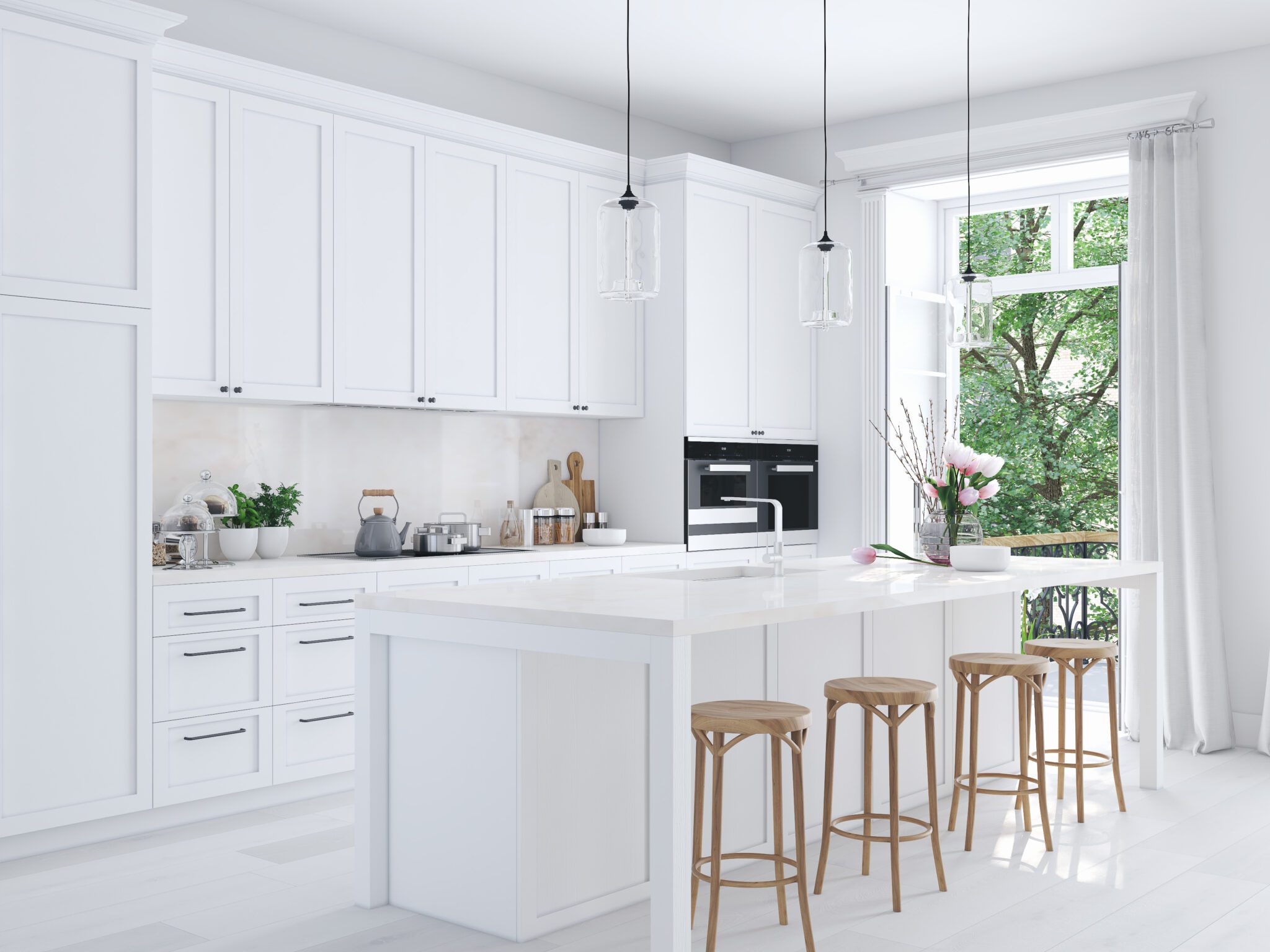 3D Renderings
The ability to create 3D renderings is also a fascinating part of designing a home virtually.
Builders and buyers can analyze different colors, patterns, and materials within a space, as well as get an idea of how they would translate—not just on a wall or the floor, but within the space as a whole.
At ILG, we offer premiere, realistic, and cutting-edge 3D technology to give our clients the most accurate depiction of their dream home. 3D renderings provide the "big picture" of design, and they can often change buyers' minds (in a good way) about the design choices to which they were previously married. This is beneficial because they can save time and money by seeing this virtual reality ahead of its conception.
3D renderings are also great for the builders and industry-experts who work together to manifest construction projects into a finished building or home. Virtual design encourages organization and collaboration between all the parties involved in construction or renovation projects. With virtual design, engineers and architects can work together to create a visual model with integrated details on materials, quotes, and time estimates to enhance presentation and clarity for their clients.
Trend-setting Design & Materials – Without the Pressure
Virtual design is also a great way to manage the impact of recent supply chain shortages.
In addition to providing top-quality virtual design tools, we also have curated a private-label brand program, Palette. The program has carefully researched supply chain availability and can help direct homebuyers and builders to materials that are easy to source, within reasonable price range, and deliver aesthetics and quality.
With virtual design, you can sample different materials and colors until you feel you have found the right pairing. There is no time limit or outpouring of funds when you are designing online. It's truly a window to be curious and explore your creativity. Virtual home design provides a break from the stress of big financial decisions and timelines—instead, it is a time to be expressive and open-minded.
Tools for designing online also take the pressure off builders, but in a different way. Through data analysis, virtual design can improve the accuracy of project estimates and helps contractors win more project bids.
Conclusion
Whether you want to redesign one room, remodel an entire home, or build and design from the ground up, ILG design technology and installation services can lend a hand. Our tools for designing a home online can help bring these projects to the finish line creatively and efficiently for all involved.