Interior Logic Group is pleased to introduce our very own private-label program, "Palette by ILG," a service to meet all homebuilder needs in one place while offering solutions tailored to each buyer's individual preferences.
Palette by ILG provides curated product solutions for homebuilders that encompasses on-time installation and closings, the best design trends and market competitive pricing. Our program consists of "good," "better," and "best" options to accommodate a range of needs, with specific focus on vinyl plank, tile, laminate, hardwood, and carpet. We understand the value of a premiere design experience rooted in innovation, quality, and attention to detail.
Equally, our team understands how the current homebuilding environment can be daunting, causing overwhelm and fatigue, especially for first-time homebuilders or those who are ready to renovate. Today's insufficient supply has sparked issues around product availability, cost escalation, and other factors. At the same time, there is so much to choose when it comes to installing new home finishes—and that can be daunting and confusing for homebuilders as well.
Palette by ILG was born out of a desire to solve for these pain points. We carefully curated our program to give builders an essential breath of fresh air. We offer tangible solutions that cover a wide range of needs, and we've teamed up with the most trusted vendors in the industry to create a world-class private label program that will provide our customers with greater stability and a sense of relief. Palette by ILG i allows our customers to trust our team with expert installation, delivery, and services.
Here is a more detailed overview of our services.
Vinyl Plank
Vinyl plank flooring is the new darling of flooring installations. Similar to sheet vinyl and vinyl tile, which were always the most economical choice for kitchens or bathrooms, vinyl plank is the luxury extension of the vinyl family. Unlike original vinyl, which is flimsy, vinyl plank is much thicker and is fabricated in long planks. The planks are also designed to "click-lock" together for convenience and longevity.
With its multi-ply layers, vinyl plank mimics wood flooring extremely well. With lumber prices ballooning, vinyl plank serves a cheaper alternative that still signals quality.
Since the demand for vinyl plank continues to grow, there has been a burst of other offerings for vinyl plank, such as ceramic, porcelain, or natural stone like marble or granite.
Our team is well-versed in the range of choices when it comes to vinyl plank and can work with customers' budgets to figure out the best and most economical applications of vinyl plank.
Tile Solutions
Tile adds so much personality and je ne sais quoi to a room—and it doesn't take much!
Our team are the best and brightest of tile specialists who know how to conceptualize a buyer's vision within their budget.
Our tile program offers a standard level with two colors as well as a good, better, best for field tile, backsplash and subway tile—if a customer wants to add that pop of color to their kitchen or make their shower reminiscent of a chic-New York City subway.
Our field tile also has coordinating trim pieces and shower mosaics available, and our materials come in a variety of smooth porcelain, soft ceramic, earthy stone, and glass.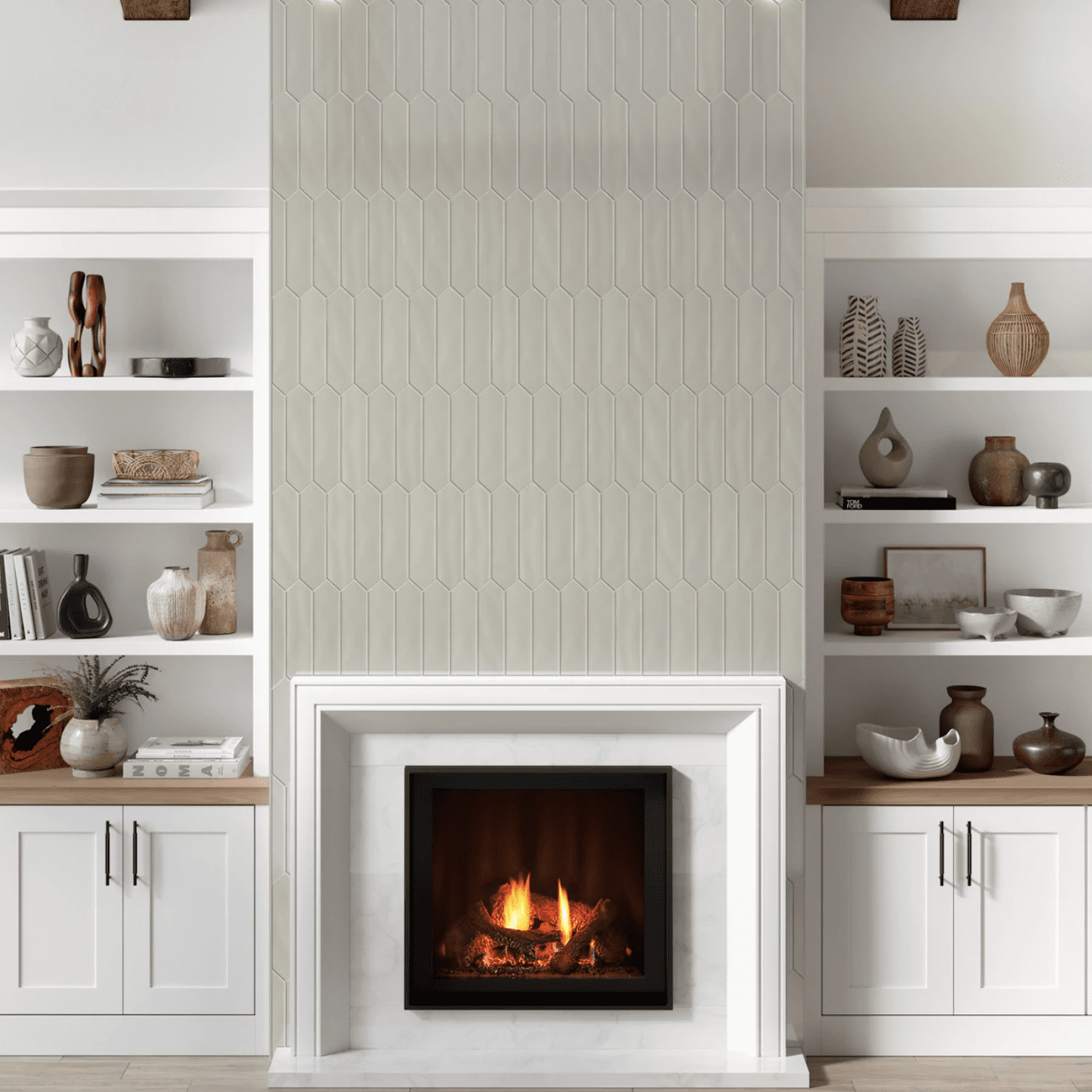 Laminate
Laminate is great for everyday surfaces that see a lot of wear and tear, and it's perfect for homeowners who have kids running around (hint: kids spill!). It's easy to clean, economical, and efficient to install.
Palette offers four product levels that include a standard, plus a good, better, and best option. Our laminate products showcase illustrious and premium hardwood visuals, maximum scratch protection, and fade resistance. Since laminate is more sensitive to moisture, we usually recommend avoiding installing laminate in the bathroom. That being said, our best-level laminate provides a waterproof product and has an attached pad. Product thicknesses are 8mm, 10mm, and 12mm. All products have coordinating transitions with stair nosing available, and all products are made in the USA.
Hardwood
Wood can be tricky—and costly, so picking that perfect tone can be stress-inducing.
Luckily, we've done the hard work for you and your customers, providing only the best wood from which to choose.
We offer a six-level wood program including a standard level with a variety of specs spanning oak, hickory, maple, brushed and wire-brushed products—each one of them gorgeous and sure to provide homes with a warm foundation.
Buyers can choose from wood product thickness of 3/8″, 1/2″, and 9/16″. Why does wood thickness matter? Well, it depends on the subflooring of the home. If the subfloor could use stabilizing, we recommend thicker planks to bolster its structural integrity.
We also offer upgraded products that include ply core and Duras Repel with water-resistant cores. All products have coordinating transitions and stair nosing available. And here's a cool fact for you: 90% of our products are made in the USA. This is not only rare for today's home products, but it's the kind of products that consumers prefer. According to research, 60% of Americans are willing to pay more when it means better quality and longevity—this is the essence of what Palette provides.
Carpet
Did someone say new carpet?
Our carpet program maintains five levels including a standard level offering a variety of colors and styles including solids, tonals, textures, patterns, fleck, and loops. Our product mix includes both polyester and nylon fibers with stain protectants—so it's great for those prone to allergies, puppies who have accidents, and perfect for that one guest who is prone to spilling red wine on a clean surface.
Once more, all our carpet products are made in the USA.
The Bottom Line
We cannot control outside forces and factors, but we can always zero in on expertise and talent. That's what we've done with Palette by ILG. We've also created a stellar team that knows how to adapt at the forefront of the industry, so we can deliver authentic and innovative services.
Palette by ILG product samples are available for design studios and sales offices in addition to utilizing ILG's visualization technology for all design needs.
It's an exciting time to be in the building industry. Let us help you reach your goals with our exciting new program.