The kitchen requires active maintenance to maximize utility, convenience, and home value—hence, the kitchen remodel.
A kitchen remodel is a necessity, and for some, a passion project. While the kitchen has always been the heart of the home, since the pandemic it has become an ever-greater focal point of connection and gathering, of warmth and safety. This contributes to the increasing importance for homeowners to leverage the potential of their kitchen remodel.
Increased attention on the kitchen space translates to the housing market, as an updated kitchen can greatly bolster home value. In fact, according to research, a major upscale kitchen remodel returns 53.9% of the money invested. Remodeling a kitchen with mid-range fixtures has a 58.6% return on investment, and a minor kitchen upgrade with mid-range fixtures merits a 77.6% ROI.
Still, it can be overwhelming to choose renovations for the best return on investment—as well as the one that fits one's personal preferences, budget, and timeline.
Here are some ways to leverage the potential of a kitchen remodel – and get the most bang for one's buck.
Consider Adding an Island
Although adding a kitchen island is a bigger investment than other upgrades to this room, the return on investment is strong, and the pros of a kitchen island are plentiful and everlasting.
A kitchen island signifies space, luxury, and convenience for those who like to cook, value storage space, or need extra seating. An island plays upon optical illusions to create a sense of breadth and space, making kitchens appear much larger than they are.
According to industry findings, 50 percent of buyers want a kitchen island, and that number is expected to increase throughout the decade as Gen-Z and Millennials become more acclimated to the homebuyer landscape. Both functional and attractive, islands will always be in high demand, and it's likely they will never go out of style.
Buyers can further leverage their kitchen remodel by carefully selecting their countertop material. Quartz countertops are great options, as they are extremely durable and economical, but still evoke beauty. Granite used to be all the rage, and although it still provides great utility, most people aren't looking for darker countertops. Our ILG trends forecast recommends quartz and porcelain countertops. When selling a home, these countertop materials will appeal to a wider range of homebuyers.
Whichever material is chosen, an island invokes fresh energy into a kitchen, boosts home value, and creates more space to gather, eat, cook, and more.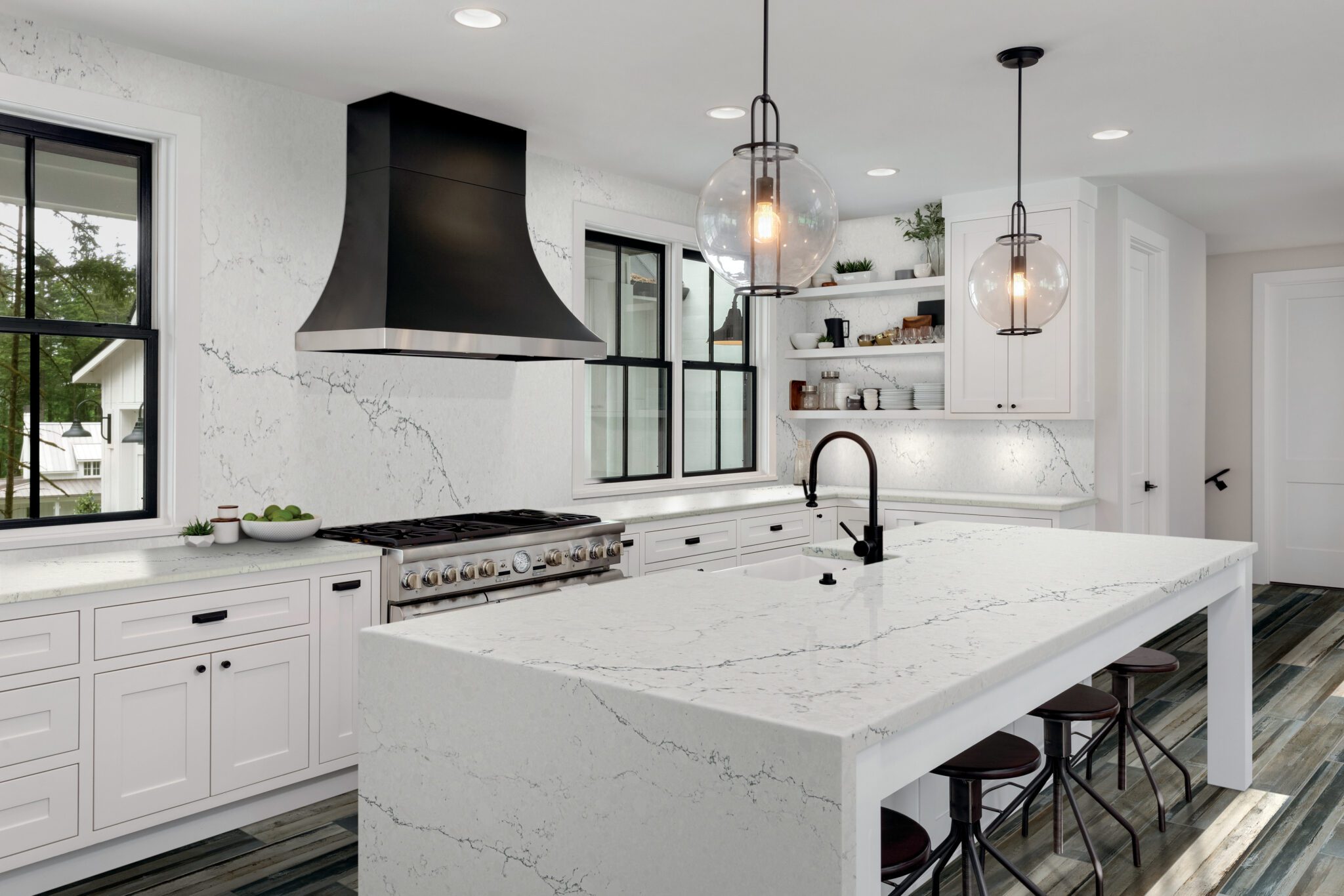 The Future of Smart Kitchens
The demand for smart kitchen technology is a tide-changing shift in the industry.
According to Facts and Factors, the global Smart Kitchen Appliances Market was worth USD 11.76 billion in 2020 and is expected to reach USD 33.55 billion by the end of 2026, with a compound annual growth rate (CAGR) of roughly 19.10% between 2021 and 2026. This is huge for our industry and for the future of home renovation and design.
To leverage a modernized kitchen, think of a remodel as a seamless connection between the physical and digital spheres. For example, WiFi-connected appliances, smart speakers, and personal data privacy are just a few tech amenities that people want in their kitchen. Smart appliances, such as green dishwashers and smart refrigerators, greatly cut energy costs and reduce carbon emissions.
Due to this widespread digital evolution, there is an increased need and demand for more education and collaboration between the design community and technology integrators. At ILG, we prioritize top-tier tech innovations to drive this collaboration between designers, tech integrators, and other channels, too—specifically by keeping our clients in the loop.
When it comes to leveraging kitchen renovations, it's wise to invest in smart tech amenities and appliances, even if it's just one smart appliance. Increasing standards for green energy, such as California's pledge to go carbon neutral by 2025, will trickle down to the homeowner, so investing in smart, green tech will greatly bolster home value.
Cabinetry, Hardware & A Farmhouse Sink
Cabinetry optimizes storage space, which is a top priority for current homebuyers. And hardware exemplifies an aesthetic and elegant appeal without a laborious hassle. The accent pieces of hardware are cost-efficient and easy to install, and their accent goes a long way.
Cabinetry also couples well with increased demand for generous pantry space or a butler's pantry. Well-designed cabinets can open space for other kitchen amenities and reserves, such as a wine fridge or wine nook/breakfast bar.
If installing new cabinets and storage space falls outside a homeowner's budget, then they can enhance the brightness of their kitchen by simply refreshing cabinets with painting and hardware.
Additional trends in the kitchenscape can serve as a small investment that goes a long way. For instance, 30 percent of buyers want a farmhouse sink; therefore, this beloved trend is a great addition to a kitchen remodel.
Conclusion
Working with ILG's design and technology expertise can streamline the kitchen renovation process. We can work together with homeowners as a team to carefully curate their preferred countertop, cabinet installation, hardware options, and tech-integrated amenities.
This way, they can leverage their kitchen renovation to their timeline and budget while embracing their personal style and preferences. Working with us will also empower owners to work within the scope of design and material trends that will increase the value of their home.