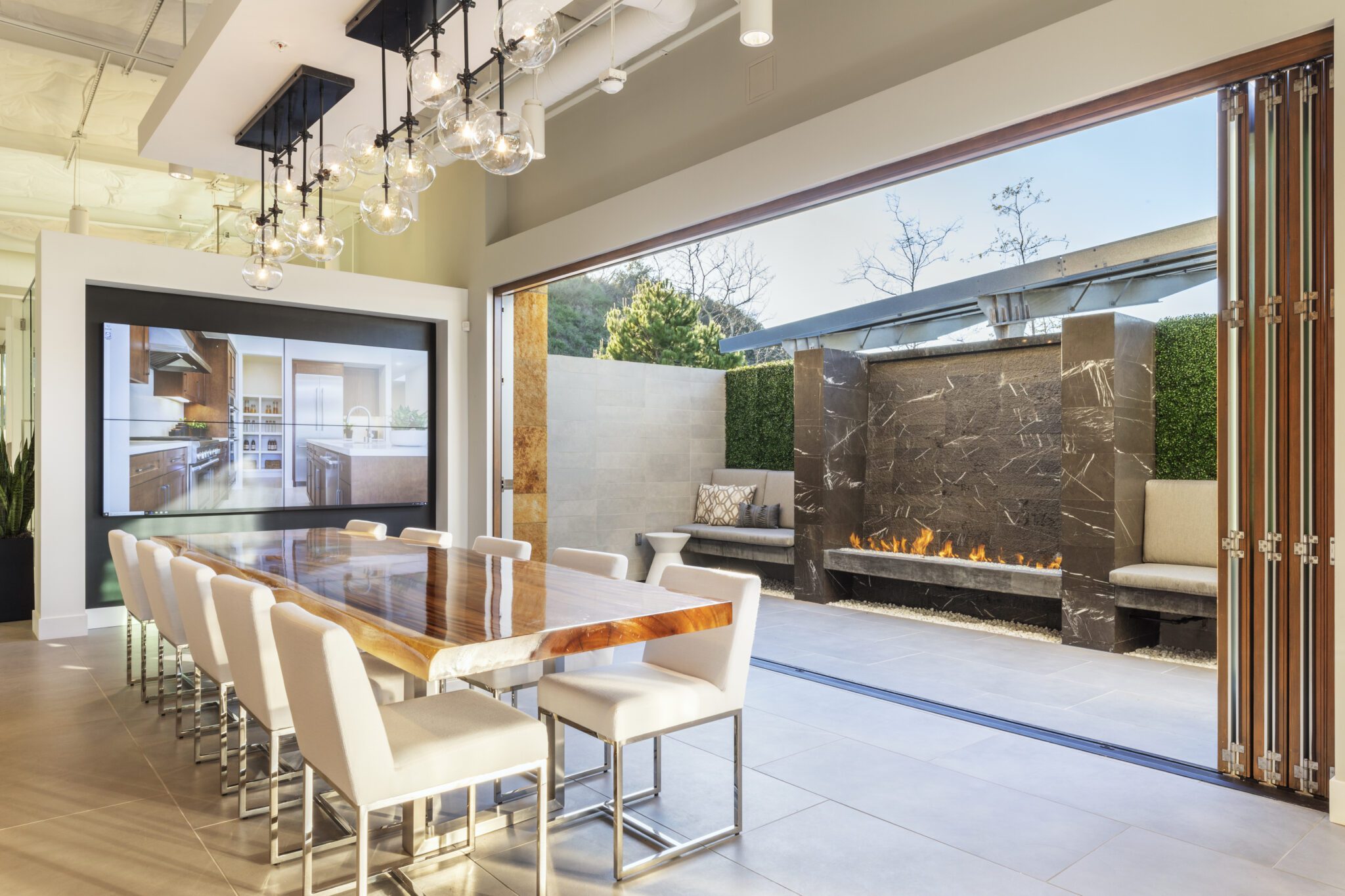 Ah, the virtual tour. One step closer to the ever-approaching Metaverse.
Due to the growing popularity of virtual tours, some questions you may be asking about them are, "Do they really boost home finish spending? And if so, how?"
Let's start with the basics. We know from research that virtual tours have three primary benefits: They drive sales conversion, increase homebuyer confidence, and maximize options revenue.
And yes, when it comes to home buyers, there's one more benefit: the virtual tour can greatly boost home finish spending.
We'll break down how this works below.
Younger Generations Love Everything Virtual
Virtual tours appeal across demographics – but they are especially beloved by Millennials and Gen-Z, who are accustomed to a virtual experience and trust the story it tells – even when it comes to homebuying before they've seen the space in-person.
Interior Logic Group (ILG) has seen this phenomenon among younger buyers when they discover our virtual design platform that transforms the homebuying and design process into an immersive digital experience. In fact, we've created the industry's most powerful virtual home shopping, design, and analytics platform. Increasingly, homebuilders across the country are maximizing their results with this efficient, digitally savvy platform, noting that first-time homebuyers are especially enamored by it.
Our virtual design tools increase confidence among homebuyers by showing them a realistic, 3D rendering of their future home complete with custom finishes – almost like a video game where you can design and visualize the home of your dreams. This experience accomplishes three things:
It instantly gives prospective homebuyers a sense of ownership and autonomy.
It captivates and holds buyers' attention longer – in the same way videos make people take notice.
It gives homebuyers the ability to visualize every single finish option within their new home
According to the National Association of Homebuilders, 43% of new homebuyers in the market today are first-time purchasers, which means they are young and well-adapted to the digital landscape. In fact, customers aged 18 to 34 are 130% more likely to commit to an experience if there is a virtual tour. And if they're more comfortable using this technology to view a prospective home, they're likely to be at ease choosing and buying their home finishes that way, too – and more relaxed about how much they spend.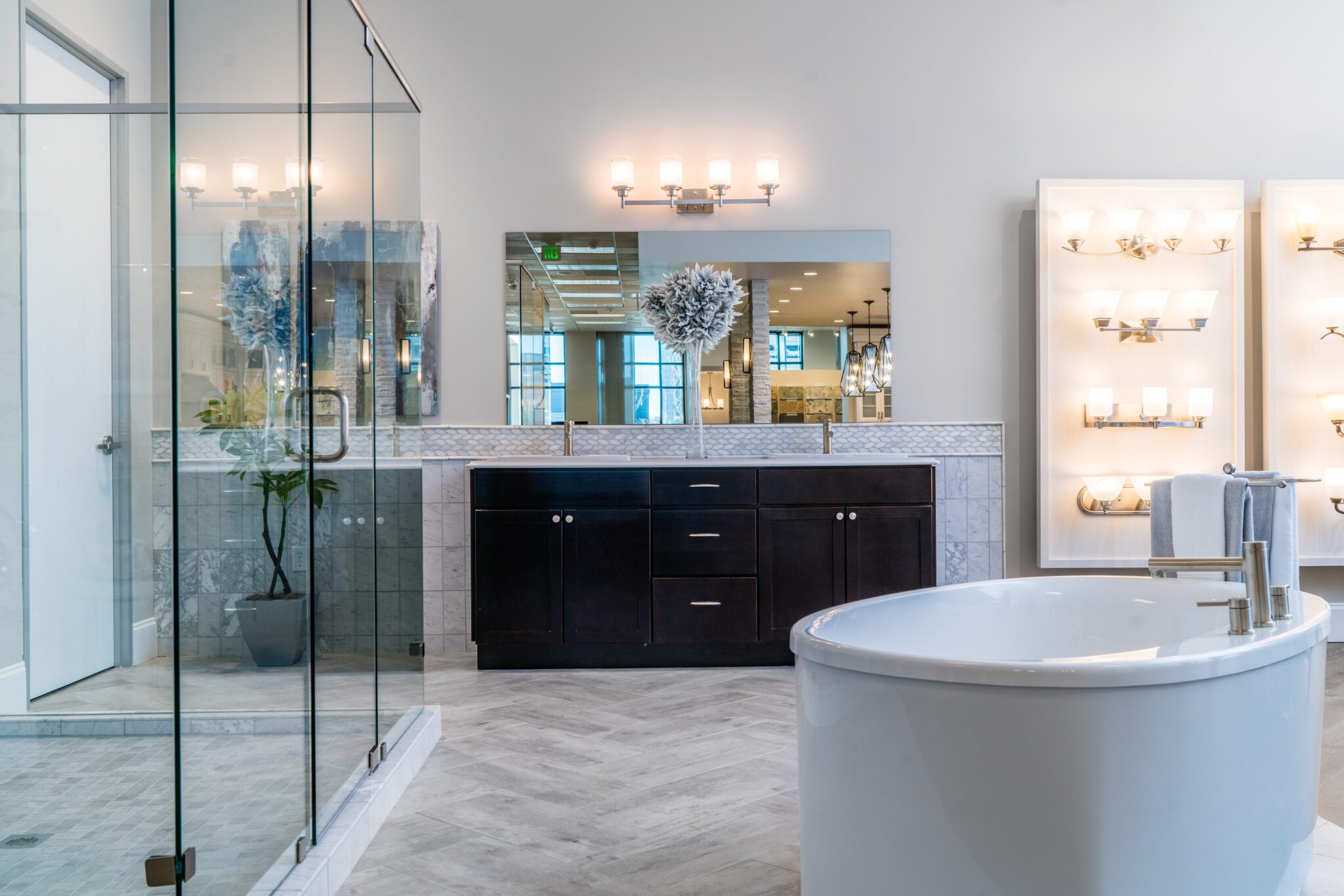 Virtual Tours Relieve Stress While Increasing Interaction
Once you have committed to your home, it can be overwhelming to think of finishing touches. Digital platforms like Design Online can assuage this post-purchase overwhelm as it makes it easy to see every detail and angle of your home.
The ability to view results in advance when it comes to mixing and matching color schemes, tiles, cabinets, and other materials alleviates the pressure and guesswork when choosing finishes – especially among typically more cautious first-time buyers. Prospective buyers save themselves a colossal amount of time, money, and stress buying virtually as compared to traditional experimenting with various design techniques, colors, and finishes.
For example, if you want to experiment with a "zestier" kitchen backsplash – something a little bolder like a bright green, you can test it through our design platform and witness how it would fit in (or not) with the rest of your home design. You get your answer without any commitment or risk. You either love the way this fun backsplash looks, or you sigh in relief that you didn't actually make that "zesty green" mistake in your kitchen.
Virtual home tours and design also de-stress other facets of homebuying. If you can see what your kitchen backsplash will look like in place – and you love it – then you're going to order it right then and there. This makes the process easier and simpler for the homebuyer and increases business for the builder/design studio.
Other benefits of removing the stress from choosing home finishes include greater buyer satisfaction, improved builder revenues, and increased customer loyalty for the long term.
Digital Platforms Create A Sense of Luxury without Money Wasted
Today's virtual tour technology makes these platforms increasingly beautiful and fun to use. This combination of aesthetic appeal and improved buyer experience creates a sense of luxury that's hard to resist.
As digital tools advance, the virtual tour experience garners multiple wins for buyers and businesses and will be increasingly used in the homebuying and decorating process. By appealing to younger home buyers, relieving the stress of choosing finishes and creating a sense of luxury, virtual tours can boost home finish spending and benefit builders' bottom lines.